Did you see the movie Hidden Figures? Are you participating in our 10 to Try challenge this year?
Not sure what to do your science project on? Check out these ideas here!
With over 200 science experiments and information on topics like biology, chemistry and physics, start your scientific journey here.
In honor of World Bee Day, here is a selection of books about bees and beekeeping.
Explore Ramona Library's Dick Wayman Technology Center.
San Diego County Library is proud to name the Ramona Library's Technology Center in Dick Wayman's honor. Mr. Wayman has been a library volunteer and advocate for over 40 years.
Through his leadership, San Diego County Library now has a flourishing network of 32 individual Friends groups and a Library Foundation to provide long-term support. Mr. Wayman was also instrumental in the raising of funding for the new Ramona Library.
With an infectious enthusiasm for libraries and indomitable spirit, Mr. Wayman has made invaluable contributions towards the advancement of San Diego County Library.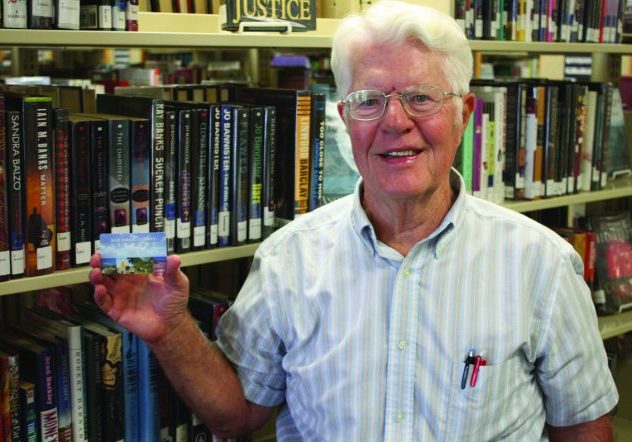 Books on robotics and coding
Poll card
Born July 21, 1899, Ernest Hemingway was raised in Oak Park, Illinois, along with five siblings.
Interactive guides, images, videos, games, puzzles, articles and more!
Love to get wild with animals? You can explore with "Ranger Rick" on Flipster digital magazines anytime, anywhere!
With tons of tutorials about 3D printing, Linkedin Learning will help you make the most of your new toy!
The Butterfly Garden at Lindo Lake Park is all aflutter!
The Butterfly Garden at Lindo Lake County Park was built from the ground up two years ago and now it is thriving with life.
Come check out the butterflies and skip over to the library on May 2nd for Butterfly STEAM Storytime at 10:30am or Butterfly STEAM Explorers at 3:30pm.
Even though you'll be spending less time outdoors come fall, this time of year is still perfect for eco-friendly activities and ways to…
Book a free, one-on-one, 30-minute consultation with Broti or Sophi to get tips for your ideas related to local green initiatives.
Summer is here, it's a chance to mindfully pause and consider the environment and the impact humanity and we personally have on our planet.…