Genre Spotlight: Mystery & Thriller
Genre Spotlight: Mystery & Thriller
From murder and mental breakdowns to paranormal villains, these books promise to keep you up at night.
Did you enjoy the twisted, intricately plotted, fast paced, suspenseful writing of Gillian Flynn's Gone Girl? Find similar reads now!
Step into a world of mystery and espionage with these titles inspired by adventures of the famous detective Sherlock Holmes.
Explore more mysteries & thrillers in the catalog
What Kind of Reader Are You?
Explore librarian-recommended reads based on plot, place, prose, and people.

I wanted to make it grip people on the first page… Construct the whole thing like a roller coaster ride.
- Mark Haddon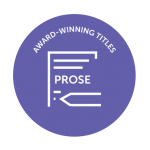 He wanted to cry quietly but not for himself: for the words, so beautiful and sad, like music.
- James Joyce
I'm always writing about character first. Plot, such as it is, comes from the characters.
- Daniel Woodrell
An author knows his landscape best; he can stand around, smell the wind, get a feel for his place.  
- Tony Hillerman
Like Reading With Others?
Here are 3 ways we've got you covered.

1. Register for one of our library book clubs
Our Book Discussion Groups are great ways to connect with book lovers and find fantastic new reads.
2. Gather your friends, select your own title, and book one of our meeting rooms
3. Borrow a Book-Club-in-a-Bag kit!
More Influencer Lists
Influencer recommendations from renowned city planner Jennifer Keesmaat
Influencer recommendations from author in residence Marcello Di Cintio
You're not alone! Read through the confessions that people have tweeted, don't be afraid to share your own.
The book I'm embarrassed about reading, but secretly loved.
#yolo Tweets
MamaCath on Twitter: ""An Abundance of Katherines" by John Green…" | 593296
"An Abundance of Katherines" by John Green (I'm a Katherine/Catherine myself, so I couldn't resist checking it out and ended up really loving it!)
#CPLbookconfession
#yolo
bookfiend on Twitter: "when i was a stressed-out grad student…" | 593082
when i was a stressed-out grad student i DEVOURED all of my teen cousin's Sisterhood of the Traveling Pants books. literary escapism!
#CPLbookconfession
#yolo
LibraryPatron on Twitter: "Um, The Da Vinci Code. It was fast-paced…" | 592858