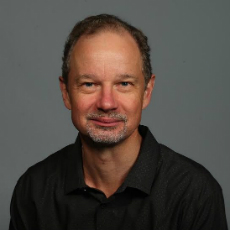 Greg Kot has been the music critic at the Chicago Tribune since 1990 and is the co-host of the nationally syndicated public radio show Sound Opinions on WBEZ-FM 91.5.
He has written several books, including this year's One Book, One Chicago selection, I'll Take You There, as well as Ripped and Wilco. He co-authored The Beatles Vs. the Rolling Stones.
His essays and criticism have appeared in books on Johnny Cash, George Harrison, the Velvet Underground, R.E.M. and Nirvana, among others. Kot has written for Encyclopaedia Britannica and is a longtime contributor to numerous publications, including Rolling Stone and the BBC website.
He is also a confirmed hoops junkie who coaches and co-owns a Chicago-based youth travel basketball program (OTEhoops.com). Kot co-authored two bestselling editions of Survival Guide for Coaching Youth Basketball.